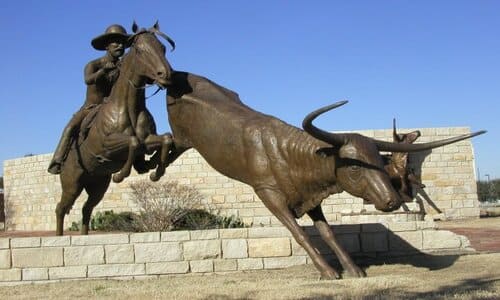 Unveiling the Gem of Collin County: Frisco, TX
Nestled in the heart of Collin County, Texas, lies a true treasure waiting to be discovered: Frisco. With its unparalleled blend of economic vitality, community spirit, and recreational splendor, Frisco stands out as the definitive gem of Collin County. This burgeoning city has rapidly transformed into a hub of innovation and an exemplar of exceptional living, making it an undeniable magnet for residents and businesses alike.
1. Economic Prosperity: Frisco's strategic location and visionary planning have propelled it into a powerhouse of economic growth. Home to a thriving business landscape that encompasses diverse industries, including technology, healthcare, and retail, Frisco offers ample employment opportunities. Major corporations and startups alike are drawn to its favorable business climate, contributing to a robust local economy.
2. Educational Excellence: The city takes pride in nurturing future leaders through its top-notch educational institutions. Frisco Independent School District (FISD) consistently garners acclaim for its commitment to academic excellence and innovative teaching methods. With a focus on preparing students for success in the modern world, FISD plays a pivotal role in shaping the next generation.
3. Sports and Entertainment Mecca: Frisco has emerged as a premier destination for sports enthusiasts and entertainment aficionados. The vibrant sports scene is anchored by The Star, the world headquarters of the Dallas Cowboys. Additionally, Dr Pepper Ballpark and Toyota Stadium provide venues for baseball and soccer, respectively, attracting fans from near and far. Countless entertainment options, including shopping, dining, and live performances, ensure a well-rounded recreational experience.
4. Community Unity: One of Frisco's most endearing qualities is its strong sense of community. Residents are bound by a shared spirit of camaraderie, evident through various local events and initiatives. From neighborhood gatherings to charitable endeavors, the sense of belonging in Frisco is palpable, creating an environment where connections are forged and cherished.
5. Cultural Richness: Despite its rapid growth, Frisco has managed to preserve its cultural heritage. The Heritage Center and Museum, along with annual cultural festivals, offer a glimpse into the city's history and diverse roots. As the community continues to evolve, this cultural tapestry remains woven into the fabric of daily life.
6. Parks and Recreation: Frisco's commitment to green spaces and recreational facilities adds a touch of natural splendor to urban living. Residents enjoy an array of well-maintained parks, trails, and sports complexes that cater to outdoor enthusiasts of all ages. Whether it's a leisurely stroll through a scenic park or an invigorating workout, Frisco provides the ideal setting.
7. Accessibility: With convenient access to major highways and proximity to Dallas-Fort Worth International Airport, Frisco effortlessly connects its residents to regional and global destinations. This strategic location enhances both personal and professional opportunities, making it an appealing choice for those seeking convenience and connectivity.
In the tapestry of Collin County, Frisco shines as a multifaceted gem that captivates with its economic vitality, community cohesion, and recreational allure. As the city continues to evolve and flourish, its status as the crown jewel of Collin County remains unwavering—a testament to the dedication of its residents, the vision of its leaders, and the undeniable allure that defines Frisco, TX.
Contact Texas Associate Broker Debbie Murray of Allie Beth Allman & Associates to buy or sell your Frisco, TX home at 214-558-1004.