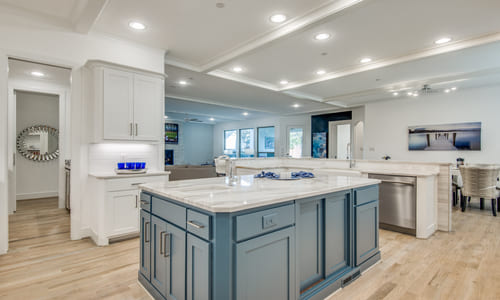 University Park Realtors, such as Debbie Murray of Allie Beth Allman and Associates at 214-558-01004, are fortunate to represent homebuyers and home sellers in University Park, Texas. University Park is a premier neighborhood located In the award-winning Highland Park Independent School District, just miles north of downtown Dallas.
There are many realtors to choose from who serve the University Park area, so how do you select yours? First you begin with selecting the real estate brokerage firm. Debbie's firm, Allie Beth Allman and Associates, is the luxury leader in Dallas Texas. This is important because of their proven record of luxury sales, their international network of independent brokers, their membership in Leading Real Estate Companies of the World and
Luxury Portfolio
.  Additionally, they are well trained luxury agents, and they have an exclusive list of in-house, off market listings.  The firm who is "in the know", and has extensive experience in the market is important.
Next, you select your Realtor.  For home sellers, your realtor should have a customized, and creative marketing plan to sell your home, should be a skilled negotiator and a great communicator, and should treat your money as they would their own.  Debbie does all of the above. In 2016 Debbie won Best Marketing of a Property at Leaders in Luxury for her sale of a prestigious condo at Museum Tower in downtown Dallas.  The building was only 50% sold, however, her dynamic marketing plan resulted in a sale within four months of listing.  Debbie has her
Master Certified Negotiation Expert Designation
which means that she knows the questions to ask the other side of the transaction to facilitate the sale.  Debbie is responsive to her clients, other agents, inspectors, appraisers, and title companies.  When you hire Debbie, you get Debbie.  Lastly, your bottom line is Debbie's top priority.
For home buyers, Debbie has access to exclusive off market listings in the University Park area. She relates well to other agents in the marketplace. She gives honest feedback to her clients regarding pricing, floor plans, quality, amenities, and style of a home.  Debbie points out positives and negatives of each home that may affect future resale.
Debbie has been blessed with a repeat clientele in her 23 years of service in the Dallas area. You do not get the opportunity to work with 35 of the
Dallas Cowboys
if they do not gain your trust.  "Trust is key in every business endeavor", says Debbie.  Hire a pro like Debbie to represent you in University Park.