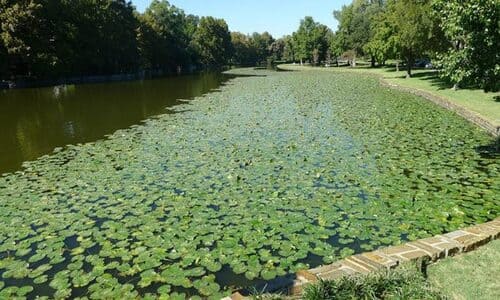 A Decade of Growth In Home Price Appreciation In Zip Code 75205/Highland Park TX
Over the past decade, the real estate landscape in the United States has witnessed a series of fluctuations, with some regions experiencing remarkable growth while others faced stagnation. Among these dynamic markets, Zip Code 75205 has stood out as a beacon of home price appreciation, showcasing a consistent and impressive trajectory of growth over the last ten years. This article delves into the factors behind the remarkable home price appreciation in Zip Code 75205 and examines the broader implications for homeowners, investors, and the local community.
Understanding Zip Code 75205
Situated in the heart of Dallas, Texas, Zip Code 75205 encompasses several prominent neighborhoods, including Highland Park and a portion of University Park. These neighborhoods are renowned for their picturesque streets, tree-lined avenues, and a vibrant community atmosphere. The region's proximity to downtown Dallas, upscale shopping districts, and highly-rated schools has long made it a desirable location for families and individuals seeking a balance between suburban tranquility and urban conveniences.
A Decade of Growth
The past ten years have seen Zip Code 75205 undergo a substantial transformation in terms of home price appreciation. From 2013 to 2023, the median home prices in this area have consistently risen, defying national and regional trends at times of economic uncertainty. In 2013, the median home price stood at approximately $1.2 million, and by 2023, it had surged to an astonishing $1.9 million, representing an impressive 58% increase.
Factors Driving Appreciation
Several key factors have contributed to the remarkable home price appreciation in Zip Code 75205:
Location and Amenities: The central location of Zip Code 75205 has been a driving force behind its growth. Proximity to major employment centers, cultural attractions, and upscale shopping districts has attracted a steady influx of high-income professionals and families, intensifying demand for housing.
Top-Notch Schools: The area is home to some of the most prestigious public and private schools in the region. Families often gravitate towards neighborhoods with access to quality education, and the presence of esteemed educational institutions has been a significant pull factor.
Limited Supply: The neighborhoods within Zip Code 75205 are characterized by their historic architecture and well-established communities. As a result, new construction is limited, creating a scarcity of available homes. This supply-demand imbalance has contributed to upward pressure on home prices.
Community Appeal: The close-knit and affluent community in the region has fostered a strong sense of identity and pride among residents. This community appeal has generated a higher willingness to invest in maintaining and improving properties, thus driving up overall home values.
Economic Resilience: The region has demonstrated economic resilience, with diverse industries and a robust job market. Even during times of economic uncertainty, Zip Code 75205 has continued to attract high-earning professionals, sustaining demand for housing.
Implications and Future Outlook
The remarkable home price appreciation in Zip Code 75205 has significant implications for various stakeholders:
Homeowners: Existing homeowners have witnessed substantial increases in their property values, potentially affording them greater equity and financial stability. This appreciation could also encourage reinvestment in home improvements and renovations, further enhancing the appeal of the area.
Investors: The consistent growth in home prices may attract real estate investors seeking opportunities for long-term capital appreciation. However, the limited supply of homes could also lead to heightened competition among investors, potentially impacting investment returns.
Local Economy: The increased property values could result in higher property tax revenue for the local government, contributing to funding public services and infrastructure improvements that benefit the community at large.
Challenges: While home price appreciation is generally positive, it may also pose challenges for affordability and inclusivity. As prices rise, access to housing for lower-income individuals and families may become more restricted, necessitating efforts to balance growth with affordability.
In conclusion, Zip Code 75205's remarkable home price appreciation over the past decade is a testament to its unique blend of location, amenities, and community appeal. As the area continues to evolve, stakeholders must navigate the delicate balance between growth and sustainability to ensure that the benefits of appreciation are shared equitably among all members of the community. The story of Zip Code 75205 serves as both a case study and an inspiration for real estate professionals and enthusiasts alike, showcasing the potential for long-term value creation in a dynamic market.
Contact Texas Associate Broker Debbie Murray at Allie Beth Allman & Associates to buy or sell your next Highland Park, TX home at 214-558-1004 today.