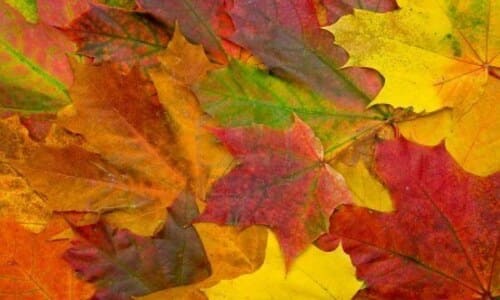 Selling Your Dallas TX Home In The Fall.
As the vibrant Texas summer makes way for the crisp allure of fall, homeowners in Dallas are presented with a unique opportunity to sell their properties in a market characterized by changing dynamics and eager buyers. Selling a home in the fall season comes with distinct advantages, from showcasing your property in a cozy ambiance to tapping into motivated buyers before the year's end. This article outlines key strategies to successfully sell your Dallas, TX home during the fall months.
Capitalizing on Curb Appeal
In the fall, Dallas landscapes undergo a picturesque transformation, with trees adorned in vibrant hues and the weather cooling to a comfortable temperature. Take advantage of this natural beauty by enhancing your home's curb appeal. Rake leaves, plant seasonal flowers, and ensure walkways are clear of debris. Consider adding tasteful fall decorations, such as pumpkins and wreaths, to create an inviting entrance that appeals to potential buyers.
Showcasing Cozy Interiors
As temperatures begin to drop, buyers are drawn to the warmth and comfort of a cozy home. Maximize the appeal of your interiors by adding fall-inspired touches, such as throw blankets, decorative pillows, and scented candles. Create a welcoming atmosphere that allows buyers to envision themselves enjoying the upcoming holiday season in their new abode.
Highlighting Energy Efficiency
Fall is the ideal time to emphasize the energy efficiency features of your Dallas home. As the weather cools, buyers become more attentive to factors like insulation, windows, and heating systems. Showcase your home's energy-efficient upgrades, such as double-pane windows, a well-maintained HVAC system, or a programmable thermostat. These features not only appeal to eco-conscious buyers but also contribute to potential cost savings.
Leveraging Limited Inventory
The fall season often witnesses a decline in housing inventory, which can work to your advantage as a seller. With fewer options available, motivated buyers are more likely to act quickly on appealing properties. Use this scarcity to your benefit by pricing your home competitively and positioning it as an attractive opportunity in a market with limited alternatives.
Flexible Timing for Buyers
Fall tends to be less hectic than the summer months, making it an ideal time for serious buyers to house hunt. Families are settled into school routines, and the urgency of summer vacations has waned. This provides you with a pool of committed buyers who are willing to invest time and effort in finding the right home. Accommodate their schedules by offering flexible showing times, including weekends and evenings.
Emphasizing Year-End Tax Benefits
Selling your Dallas home in the fall allows buyers to potentially take advantage of year-end tax benefits. By closing before the end of the year, buyers may qualify for tax deductions related to property taxes, mortgage interest, and other homeownership-related expenses. Highlight this advantage to potential buyers, emphasizing the financial incentives that come with a timely purchase.
Conclusion
Selling your Dallas, TX home in the fall presents a unique opportunity to tap into a market characterized by seasonal charm, motivated buyers, and advantageous timing. By leveraging the appeal of cozy interiors, energy efficiency features, and limited inventory, you can position your property as an attractive option for those seeking a new place to call home. Embrace the autumn season's distinct advantages, and with strategic planning and thoughtful preparation, you can navigate the fall market successfully and achieve a timely and rewarding sale.
Contact Texas Associate Broker Debbie Murray at Allie Beth Allman & Associates to discuss selling your Dallas area luxury home at 214-558-1004 today.