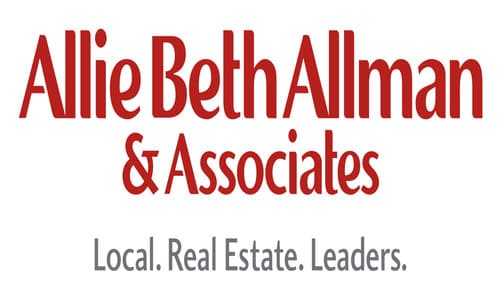 The Significance of Choosing the Right Brokerage When Hiring a Realtor in Dallas, TX.
The process of buying or selling a property in Dallas, TX, can be intricate and demanding. Choosing the right realtor is crucial to ensure a smooth and successful transaction. Equally important is the brokerage they are affiliated with. The brokerage plays a pivotal role in shaping a realtor's resources, expertise, and overall effectiveness. In this article, we will delve into why the brokerage a realtor works for is essential when hiring a real estate professional in Dallas, TX.
Expertise and Reputation
The brokerage a realtor is associated with often mirrors their level of expertise and professionalism. Established and reputable brokerages typically attract experienced agents who are well-versed in the intricacies of the local real estate market. They possess a deep understanding of the neighborhoods, property values, market trends, and legal regulations that pertain to Dallas, TX.  Texas Associate Broker Debbie Murray of Allie Beth Allman & Associates reports that her firm sells more home over $2 million in DFW.  They are ranked #1 (August 2023) among Home Services of America's national brokerages.
When you hire a realtor from a respected brokerage, you gain access to a wealth of knowledge and insights that can significantly impact your real estate experience. These realtors have likely encountered a variety of scenarios and challenges, making them better equipped to guide you through the complexities of buying or selling property in the Dallas area.
Resources and Support
The brokerage a realtor is affiliated with provides them with a range of resources and support that can greatly enhance their ability to serve clients effectively. These resources may include access to advanced technology, marketing tools, legal and administrative assistance, and a network of fellow professionals.
In a competitive market like Dallas, having access to these resources can give a realtor a distinct advantage. They can leverage innovative marketing strategies to showcase your property, utilize data-driven insights to make informed decisions, and navigate the paperwork and legal aspects of a transaction with greater efficiency.  "Our marketing department is paramount to the success of selling our listings, and they understand that selling a home is truly about telling the story of that home," says Debbie.
Network and Connections
A well-established brokerage often has a wide network of connections within the real estate industry. This network can prove invaluable when it comes to reaching potential buyers or sellers, negotiating deals, and collaborating with other professionals involved in the transaction, such as inspectors, appraisers, and lenders.
Additionally, a reputable brokerage is likely to have a strong presence within the local community and a large database of clients. This can increase the exposure of your property if you're selling or provide realtors with a broader pool of potential properties if you're buying.  Allie Beth Allman & Associates is a member of Leading Real Estate Companies of the World which is the largest network of independent brokerages worldwide.  "If you need an agent in Italy, we can help you," says Debbie.
Negotiation Skills
Negotiation is a critical aspect of any real estate transaction. Realtors affiliated with respected brokerages often possess exceptional negotiation skills honed through their interactions with a diverse range of clients and situations. They have the ability to advocate for your interests, secure the best possible terms, and navigate complex negotiations with finesse.  Debbie has nine professional real estate designations including Master Certified Negotiation Expert.
Ethics and Professionalism
Reputable brokerages typically uphold high ethical and professional standards. When you hire a realtor from such a brokerage, you can have confidence that they are committed to conducting themselves with integrity and transparency. This is particularly important when dealing with significant financial and legal matters.  "Our firm represents some of the biggest names in Dallas," says Debbie.  And to build that legacy you must have trust and professionalism.
Conclusion
In the realm of real estate, the brokerage a realtor is associated with is far from a mere formality. It is a crucial factor that can greatly influence the quality of service you receive and the success of your real estate transaction. The expertise, resources, network, negotiation skills, and ethical standards upheld by the brokerage can significantly impact your overall experience as a buyer or seller in Dallas, TX.
When hiring a realtor, take the time to research and consider the reputation and track record of the brokerage they work for. Choose a brokerage that aligns with your needs and values, and that has a demonstrated commitment to excellence in the real estate industry. By doing so, you'll be setting yourself up for a more seamless and successful real estate journey in the dynamic and competitive Dallas market.