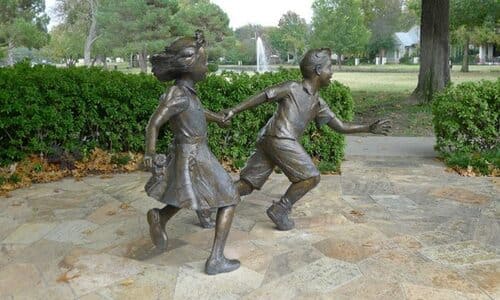 Why Buy A Home In University Park, TX?
Nestled within the vibrant city of Dallas, Texas, lies the charming enclave of University Park. Boasting a unique blend of academic influence, upscale living, and a strong sense of community, this delightful town beckons residents with its myriad of attractions and exceptional quality of life. From top-notch education to picturesque surroundings and a thriving cultural scene, here are compelling reasons why University Park stands out as an ideal place to put down roots.
1. Premier Education Hub: As the name suggests, University Park shares its borders with Southern Methodist University (SMU), a world-renowned institution. This proximity not only grants residents access to top-tier educational opportunities but also infuses the town with an intellectual aura. Families with school-age children benefit from proximity to distinguished schools, emphasizing a commitment to academic excellence from an early age.
2. Scenic and Serene: Nature enthusiasts will find solace in the abundance of parks, tree-lined streets, and green spaces that dot University Park. The meticulously planned layout, with a focus on preserving natural beauty, creates a picturesque environment for tranquil walks, outdoor activities, and leisurely gatherings.
3. Close-Knit Community: University Park prides itself on fostering a strong sense of community. Neighbors become friends, and local events like farmers' markets, festivals, and block parties bring residents together, forging lasting bonds. The emphasis on community engagement makes University Park a welcoming and inclusive place to call home.
4. Arts and Culture: Despite its small size, University Park offers an impressive array of cultural experiences. The nearby Dallas Arts District provides access to world-class museums, theaters, and galleries. Residents can easily immerse themselves in a diverse range of artistic endeavors, from classical performances to contemporary exhibitions.
5. Upscale Living: Aesthetic charm meets modern luxury in University Park's housing options. Architectural diversity, including Tudor-style homes and modern residences, caters to various tastes, while well-maintained streets create an inviting ambiance. The town's commitment to quality extends to its dining, shopping, and recreational offerings, ensuring that residents enjoy a refined lifestyle.
6. Proximity to Dallas: Living in University Park means enjoying the best of both worlds. The town's suburban tranquility is juxtaposed with easy access to the bustling urban amenities of Dallas. Whether you crave the energy of a metropolitan center or the calm of a close-knit community, University Park seamlessly blends these elements.
7. Safety and Security: University Park consistently ranks among the safest places to live in Texas. With a dedicated police force and a vigilant community, residents can relish in the peace of mind that comes from knowing their safety is a top priority.
8. Strong Real Estate Investment: The allure of University Park extends beyond its immediate benefits. The town's strong real estate market has historically demonstrated resilience and growth, making it an attractive option for both homeowners and investors alike.
In the heart of North Texas, University Park radiates an undeniable charm that captivates residents and visitors alike. The fusion of academic prestige, natural beauty, and a close-knit community sets the stage for an exceptional quality of life. Whether you're drawn by the educational opportunities, the inviting atmosphere, or the seamless blend of modernity and tradition, University Park, TX, offers an enticing proposition—a place where you can truly thrive and call home.
Contact Texas Associate Broker Debbie Murray of Allie Beth Allman & Associates at 214-558-1004 to purchase your University Park, TX home today.