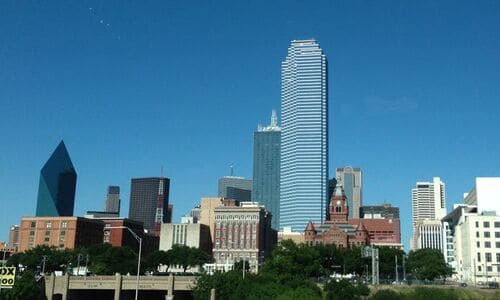 Renting Versus Buying A Dallas TX Home
The decision to buy a home or rent one depends on various factors and personal circumstances. Both options have their own set of benefits and drawbacks. Here's a comparison of the benefits of buying a home versus renting:
Benefits of Buying a Home:
Equity Buildup: When you buy a home with a mortgage, a portion of each monthly payment goes toward building equity in the property. Over time, you can build significant wealth as the value of your home appreciates.
Stability: Owning a home provides stability and a sense of belonging to a community. You have control over your living space and can make changes to it as you wish.
Tax Benefits: Homeowners may enjoy tax benefits, such as deducting mortgage interest and property taxes from their income.
Potential for Appreciation: Historically, real estate has appreciated in value over time. While there are no guarantees, homeowners can benefit from potential capital gains.
Freedom to Customize: Homeowners have the freedom to make structural and cosmetic changes to their property, such as renovations and landscaping.
Rent Avoidance: You are not subject to potential rent increases and have more predictable housing costs.
Benefits of Renting:
Flexibility: Renting offers more flexibility to move without the long-term commitment associated with owning a home. This can be beneficial for those who expect to relocate in the near future.
No Maintenance Costs: Property maintenance and repair costs are typically the landlord's responsibility in a rental property.
Lower Upfront Costs: Renting generally requires a smaller upfront financial commitment compared to purchasing a home, which typically involves a down payment and closing costs.
No Property Value Risk: Renters do not bear the risk of property value depreciation, as homeowners might during a market downturn.
No Property Taxes: Property taxes are the responsibility of the landlord, so renters do not have to worry about this additional cost.
No Market Risk: Renters are not exposed to fluctuations in the real estate market.
Ultimately, the choice between buying and renting depends on your financial situation, lifestyle, long-term goals, and the local housing market. It's important to carefully consider your individual circumstances and consult with financial advisors and real estate professionals to make an informed decision. Some people choose to rent for a period and then transition to homeownership when it aligns with their goals, while others prefer to rent for the long term.
Contact Texas Associate Broker Debbie Murray at Allie Beth Allman & Associates to buy or sell your next home at 214-558-1004.