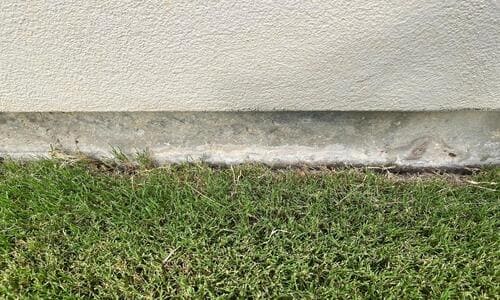 Effective Foundation Watering Techniques for Dallas, TX.  Maintaining a stable and healthy foundation is crucial for the structural integrity of any building, and this is especially true in regions like Dallas, TX, where extreme weather conditions can take a toll on foundations. One of the key factors in preserving your foundation is proper and consistent watering. In this article, we will discuss the importance of foundation watering, the challenges faced in Dallas, TX, and provide practical year-round watering techniques to ensure the longevity of your property's foundation.
The Importance of Foundation Watering
The soil composition in Dallas, TX, primarily consists of clay, which expands when wet and contracts when dry. This natural movement can exert pressure on your foundation, potentially leading to cracks and shifts. Proper watering helps to maintain soil moisture levels, preventing excessive expansion and contraction and safeguarding your foundation from costly damages.
Challenges in Dallas, TX
Dallas, TX, experiences a wide range of weather conditions, from scorching summers to sporadic rainfalls. These fluctuations can be particularly challenging for maintaining consistent soil moisture levels. During dry spells, the clay soil can dry out and lead to significant contraction, while heavy rainfall can oversaturate the soil and cause excessive expansion. To combat these challenges, adopting a year-round foundation watering routine is essential.
Year-Round Foundation Watering Techniques
Establish a Watering Schedule: Consistency is key when it comes to foundation watering. Set up a regular watering schedule, accounting for the weather and season. During the hot and dry summer months, increase the frequency of watering, while reducing it during cooler and wetter periods. A soaker hose or a drip irrigation system is ideal for delivering slow and even moisture to the soil.
Proper Moisture Depth: It's essential to maintain a consistent moisture depth around your foundation. Aim to keep the soil evenly moist to a depth of around 6 inches. Use a soil moisture meter to monitor moisture levels and adjust your watering schedule as needed.
Watering Techniques:

Soaker Hoses: Place soaker hoses around the perimeter of your foundation, ensuring even coverage. Set the hoses to emit a slow, steady stream of water to prevent runoff.
Drip Irrigation: Drip lines can be installed near the foundation, providing targeted and efficient watering. Use adjustable emitters to control the flow rate and prevent overwatering.
Tree and Shrub Placement: Strategically plant trees and shrubs away from the foundation to prevent their roots from absorbing excessive moisture and causing soil imbalance.

Mulching: Apply a layer of organic mulch, such as wood chips or straw, around the foundation. Mulch helps retain soil moisture, regulate temperature, and reduce evaporation.
Rainwater Harvesting: Collect rainwater from your roof using rain barrels or other storage systems. Utilize this collected water for foundation watering during drier periods, reducing your reliance on city water.
Smart Irrigation Systems: Consider investing in a smart irrigation system that can be programmed to adjust watering based on real-time weather data. These systems can help prevent overwatering and ensure optimal soil moisture levels.
Foundation Inspection: Regularly inspect your foundation for signs of stress or damage, such as cracks or shifts. If you notice any issues, address them promptly and adjust your watering routine as needed.  Reach out to Texas Associate Broker Debbie Murray of Allie Beth Allman & Associates if you need a structural engineer referral at 214-558-1004.
Conclusion
Maintaining a stable foundation in Dallas, TX, requires a proactive and informed approach to watering. By understanding the challenges posed by the region's unique soil composition and variable weather conditions, you can implement effective year-round watering techniques. Consistency, proper moisture depth, and utilizing appropriate watering methods are key to ensuring the longevity and integrity of your property's foundation. By following these guidelines, you can protect your investment and enjoy peace of mind knowing that your foundation is well-maintained and prepared to withstand the challenges of the Dallas climate.