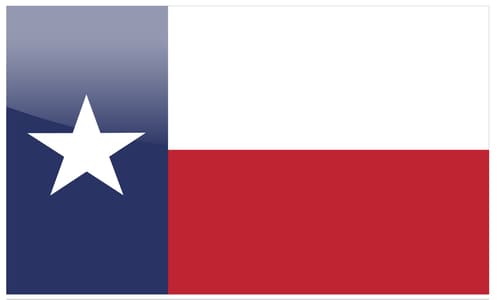 The Influence and Impact of Homeowners Associations (HOAs) in Texas.
In the vibrant landscape of Texas real estate, Homeowners Associations (HOAs) play a significant role in shaping and maintaining the character of residential neighborhoods. Beyond their reputation for enforcing rules and collecting dues, HOAs possess a unique power to foster community cohesion, enhance property values, and ensure the well-being of residents. This article delves into the power of an HOA in Texas, highlighting their roles, responsibilities, and the positive impacts they wield.
Defining HOAs in Texas
A Homeowners Association is a private organization established by a community's residents to manage and govern the shared interests of a neighborhood. HOAs are commonly found in planned communities, townhouses, and condominium complexes. In Texas, the power of an HOA is derived from both state laws and the governing documents specific to each association, such as the Declaration of Covenants, Conditions, and Restrictions (CC&Rs).
Protecting Aesthetic Standards
One of the fundamental powers of an HOA in Texas lies in its ability to preserve and enhance the visual appeal of a neighborhood. HOAs can establish architectural guidelines and landscaping standards, ensuring that properties adhere to a consistent aesthetic. This power extends beyond mere aesthetics; it safeguards property values by preventing unsightly modifications and maintaining a cohesive streetscape that attracts potential buyers.
Maintenance of Common Areas
HOAs in Texas often oversee the upkeep of communal spaces, such as parks, playgrounds, clubhouses, and swimming pools. This responsibility not only elevates the quality of life for residents but also enhances the overall desirability of the community. Well-maintained common areas contribute to the sense of belonging and create a strong social fabric among neighbors.
Enforcement of Rules and Regulations
Perhaps one of the most visible powers of an HOA is the enforcement of community rules and regulations. These guidelines may cover a range of topics, from architectural standards to noise restrictions. While critics sometimes view this power as intrusive, it serves a vital purpose in maintaining harmonious living environments. By fostering a sense of accountability among residents, HOAs help prevent conflicts and disputes that could otherwise escalate.
Financial Management
HOAs are responsible for financial management, which includes collecting dues, creating budgets, and allocating funds for various community needs. This power is crucial for the maintenance and improvement of the neighborhood's infrastructure and amenities. Transparent financial practices demonstrate the responsible stewardship of resources, instilling confidence in residents and potential homebuyers alike.
Dispute Resolution
HOAs often possess the authority to mediate disputes between neighbors, reducing the burden on local courts and promoting amicable solutions. This power contributes to a peaceful living environment and helps maintain positive relationships within the community. Dispute resolution mechanisms provided by HOAs can range from simple communication facilitation to formal arbitration processes.
Conclusion
In Texas, the power of a Homeowners Association extends far beyond the stereotypes often associated with rule enforcement and dues collection. HOAs hold the key to fostering vibrant, attractive, and harmonious residential communities. Through their authority over architectural standards, maintenance of common areas, enforcement of rules, and financial management, HOAs play a pivotal role in elevating property values, enhancing quality of life, and promoting community engagement.
As Texas continues to evolve, the influence of HOAs will remain a significant factor in the state's real estate landscape. Recognizing the multifaceted power of HOAs enables residents, property owners, and potential buyers to appreciate the benefits these organizations bring to the communities they serve. By striking a balance between regulation and community-building, HOAs in Texas wield a unique power that shapes neighborhoods into thriving, cohesive, and desirable places to call home.
Texas Associate Broker Debbie Murray of Allie Beth Allman & Associates is your source for purchasing or selling your next Dallas area luxury home.  Contact her at 214-558-1004 today.