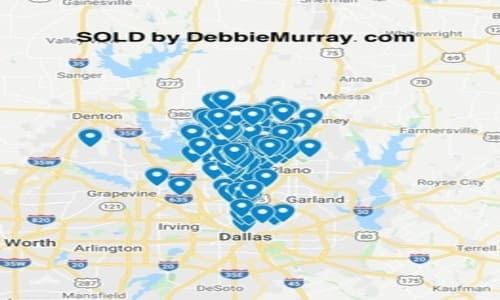 Dallas TX Property Taxes appraised values will be coming in the mail soon to homeowners across the DFW area.  Whether you live in Dallas County, Collin County, or the surrounding areas, your appraised value most likely will change from last year's value.  Texas Realtors may not provide appraisal value opinions to homeowners.  They may only provide recent comparable sales to a homeowner.  However, there are companies who provide these tax protesting services.  These companies may need the following information from you:
1.  Square footage of the home
2.  Age of the home
3.  Size of the lot
4.   Upgrades or updates in the home
5.  Location (positive or negative influences)
6.  Repairs such as a replaced roof
Remember that Zillow Zestimates may not be accurate as Zillow may not be aware of external factors positively or negatively affecting the value of a home, such as a premium creek lot, or that the subject home has $150,000 in updates or more.
Debbie Murray has 23 years of residential real estate experience in Dallas.  She specializes in Highland Park, University Park, Preston Hollow, North Dallas, Plano, and Frisco.  Debbie has sold downtown condos to Celina acreage, up and down the North Dallas Tollway.  If you are ready to make your next move, hire a Texas Associate Broker/Realtor.  Contact her to buy or sell your next Dallas luxury home at 214-558-1004 today.