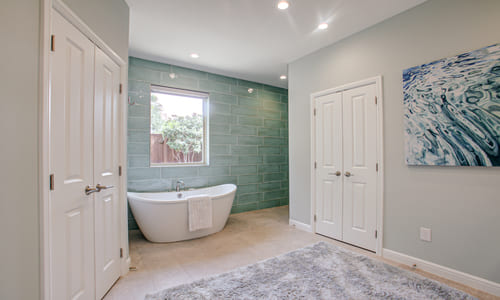 Updated Dallas Homes VS Non-Updated Homes affects days on market says Texas Associate Broker Debbie Murray at Allie Beth Allman & Associates.  Especially with higher mortgage interest rates.  Local home buyers are paying higher mortgages, and some do not have the added funds to pay for updates, and or upgrades, therefore, the turnkey homes have a higher chance of selling first.  "It is more important than ever for sellers to have their homes market ready to attract a large number of home buyers.  Listed homes in great school districts, with good floor plans, and with great updates can receive multiple offers even with higher interest rates," says Debbie.  Sellers always ask, "what is the best update for return on investment?"  Well the answer to that is usually kitchens and baths.  Realtor.com breaks it down here:  Return on investment updates.
Contact Debbie today if you are planning to sell your home.  Debbie is an Accredited Staging Professional (ASP), and she is happy to tour your home to assist you in preparing your home for the real estate market.  Additionally, Debbie has an arsenal of contractors who are ready to serve you.  Lastly, plan ahead as there may be supply chain delays in your future renovation.
Debbie represents buyers and sellers in Highland Park, University Park, Preston Hollow, Lakewood, Bluff view, Oak Lawn, Turtle Creek, condos, North Dallas, Plano, and Frisco.  Schedule a consultation with Debbie today at 214-558-1004 to achieve your real estate goals.