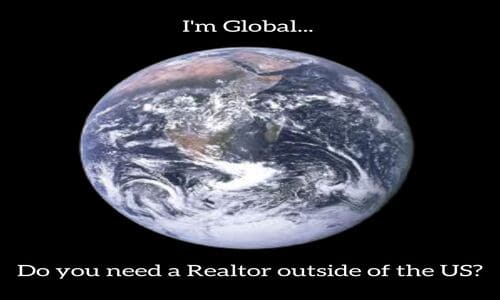 Dallas TX Global Referral Realtor Debbie Murray of Allie Beth Allman & Associates at 214-558-1004 is a member of Leading Real Estate Companies of the World.  The Leading RE Network is the largest network of independent residential real estate brokers in the world, and it is a very exclusive group of brokers.  This network operates in 70 countries worldwide, and there are over 500 companies in the network.  Only 20% of the brokers who apply to Leading RE are accepted into the network.   Luxury  Portfolio is the luxury division of Leading RE which represents some of the finest properties in the world.
Leading RE network of brokers and Realtors have referral connections across the globe.  If you are planning to purchase a home in Italy, France, or anywhere out of the country, Debbie can help you find a Leading RE professional to assist you in that country.  "A warm referral is always desirable since a home purchase is usually an important investment, even if it is a second home.  Many countries have special tax laws regarding foreigners purchasing real estate in the country, therefore, a knowledgeable Realtor in that country can save you time, money, and heartache.  Having this global network resource is invaluable in our real estate business", says Debbie.
Debbie has been practicing residential real estate for 23 years in the Dallas area.  Her clientele include international clients, professional athletes, professionals, and more.  She has sold luxury homes, condos, and townhomes from downtown Dallas north to Prosper, TX.  If you need an out of Dallas, out of state, or out of the US residential real estate referral, contact Debbie today at 214-558-1004.