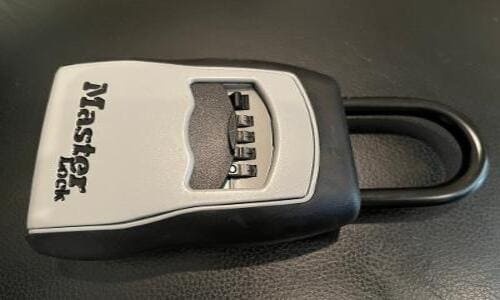 Dallas home security is a priority to Texas Associate Broker Debbie Murray of Allie Beth Altman and Associates. She advises her clients to repair all broken windows and locks per inspection reports, and to re-key all locks on the homes they purchase.  Her locksmith company recommends adding an additional dead bolt be installed at the interior garage door, as this is sometimes the first point of entry for intruders.  Smart doorbells and cameras are popular for homeowners due to their ease of monitoring through an app.  And alarm companies provide their clients updated alarm systems, and exterior security signage for prominent yard display.  Green Electronic Solutions states, "Most break-ins don't happen during the night, and they certainly don't happen only when nobody's home –  sometimes, they happen in broad daylight, even with occupants in the house."
Never leave keys under a door mat or in a flower pot.  Garage doors may be programmed to open with an exterior garage code, and Master Lock locks may be attached in the garage with a secondary key for emergencies.  Check exterior landscape lighting quarterly to replace bulbs and to remove yard debris from the outdoor light fixtures.
Contact Debbie today at 214-558-1004 for vendor referrals to enhance your home's security.  She specializes in Highland Park, University Park, Preston Hollow, Turtle Creek, Oak Lawn, Uptown, Lakewood, Devonshire, Bluffview, North Dallas, Plano, and Frisco.