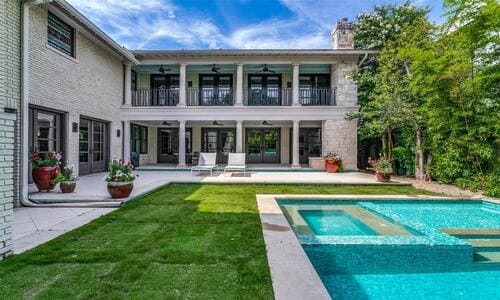 3521 Beverly Dr. Highland Park Open House, Sunday, Oct. 15th from 1-3 pm.
Are you in search of your dream home, a place where luxury and sophistication meet the comfort of everyday living? Look no further than the open house event scheduled for Sunday, October 15th, from 1 to 3 pm, at 3521 Beverly Drive, Highland Park, Texas. Nestled in the heart of one of Dallas's most prestigious neighborhoods, this magnificent property offers an unparalleled blend of elegance, modern amenities, and timeless architecture. In this article, we'll take you on a virtual tour of this stunning residence and provide you with insights on why Highland Park, TX, remains a sought-after community for discerning homebuyers.
The Highland Park Advantage
Highland Park, known for its tree-lined streets, exemplary schools, and vibrant community, has long been a magnet for individuals seeking a high-quality lifestyle. This enclave of elegance provides residents with easy access to the thriving culture and commerce of Dallas while retaining its small-town charm. Whether you're an art enthusiast, a foodie, or a nature lover, Highland Park offers something for everyone. The open house at 3521 Beverly Drive is your opportunity to become part of this prestigious community.
Property Highlights
The residence at 3521 Beverly Drive exemplifies the epitome of luxury living. From the moment you step onto the meticulously landscaped front yard, you'll be captivated by its grandeur. This property boasts a classic Mediterranean-style architecture with a modern twist. Its stately façade, complete with lush greenery and a charming entryway, welcomes you with open arms.
As you step inside, you'll be greeted by an expansive foyer adorned with exquisite chandeliers and stunning marble flooring. The open-concept design flows seamlessly, creating a sense of spaciousness and comfort. The living area, with its soaring ceilings and large windows, bathes the space in natural light, making it the perfect setting for relaxation or entertainment.
The chef's kitchen is a culinary delight, featuring top-of-the-line appliances, custom cabinetry, and a generous island with bar seating. It's a space where culinary creations become a work of art. Adjacent to the kitchen, you'll find a cozy breakfast nook that overlooks the backyard oasis, making mornings a delightful experience.
This home offers five generously sized bedrooms, each with its own en-suite bathroom, providing unparalleled privacy and comfort for family and guests. The master suite is a sanctuary of serenity, boasting a spa-like bathroom, a fireplace, and a private balcony with stunning views of the manicured backyard.
The outdoor area is an entertainer's dream, featuring a covered patio, a sparkling pool, and lush landscaping. Whether you're hosting a summer barbecue or enjoying a peaceful evening by the fire pit, this backyard offers a perfect blend of relaxation and recreation.
Why Highland Park?
Highland Park, often referred to as the "Beverly Hills of Texas," is renowned for its top-rated schools, including the Highland Park Independent School District, which consistently ranks among the best in the state. Families looking for quality education for their children will find Highland Park an attractive choice.
Moreover, the community is known for its commitment to maintaining green spaces, parks, and a pedestrian-friendly atmosphere. Residents can enjoy beautiful parks like Lakeside Park and Turtle Creek Park, which offer scenic views and recreational opportunities. Additionally, Highland Park Village, a historic shopping and dining destination, is just minutes away from 3521 Beverly Drive, providing residents with access to high-end boutiques and gourmet restaurants.
Investment Potential
Beyond the immediate comforts and luxuries of 3521 Beverly Drive, it's essential to consider the property's investment potential. Highland Park, TX, has a history of strong real estate appreciation, making it an attractive destination for investors. The timeless architecture and top-tier amenities offered by this residence ensure that it will remain highly desirable in the years to come.
Conclusion
If you've been searching for a dream home that combines timeless elegance, modern convenience, and a sense of community, the open house at 3521 Beverly Drive, Highland Park, TX, is an event you won't want to miss. Join us on Sunday, October 15th, from 1 to 3 pm, and explore the beauty and charm of this exquisite property in the heart of Highland Park. It's an opportunity to make your dream of luxury living a reality in one of Texas's most prestigious neighborhoods. Don't let this chance slip through your fingers – mark the date on your calendar and prepare to be captivated by the possibilities that await you.
Contact Texas Associate Broker Debbie Murray at Allie Beth Allman & Associates today to purchase your next Highland Park, TX home at 214/558-1004.